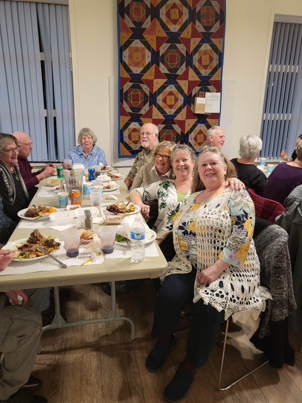 The Peninsula Senior Activity Center is a great place to make new friends and increase your activity level. In addition to feeling like they are making a positive contribution, our Volunteers have a lot of fun. Below are the many ways that you can get involved. We depend solely on volunteering and recognize our Volunteers as the backbone for making PSAC successful.
If you are interested in any of the Committees listed below, please email our Volunteer Coordinator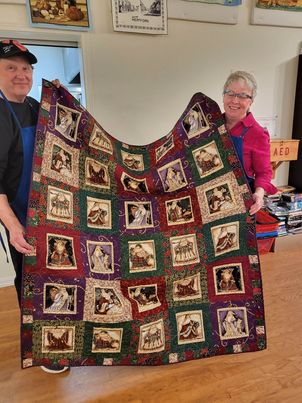 Program and Activities Committee
Plan and ensure delivery of activities to include classes, field trips, special events
Make sure all committees involved have access to finalized dates and requirements for events
Provide adequate "advertising" of programs, events and activities to membership
Community Outreach Committee
Provide PSAC Awareness Handouts to local real estate agencies, rental agencies, etc. to actively increase PSAC membership
Event Setup and Teardown Committee
Set up and tear down for Annex sales including indoor Christmas sales tables, food sales, and putting signs out. Possible set up for other activities such as Rummage Sales and Christmas Bazaars.
Set up and or tear down for breakfasts and dinners
Set up and tear down for Flea Markets, etc.
PSAC Building Renovation and Expansion Committee
Fundraising

WA State
Grants
Local Sponsorship

Construction Phase Planning
Building Maintenance Committee
Yard Maintenance

Weeding, pruning, planting, fertilizing etc.

Minor Building Repairs and painting touch-ups
Keep the entrances clean and neat. Would include windows, doors, flower pots, benches
Keep mower shed in order
Event Decoration Committee
Communications Committee
Communications Committee to produce news of PSAC events, activities, and sales using fliers, the newspaper, electronic sign
Monthly Gazette
Weekly E-mail Blasts. Could include Facebook
Web page maintenance
Medical Equipment Maintenance
Keep the medical shed and equipment clean, stored orderly, and check all equipment is in working order
Emergency Shelter Committee
Develop policy and practices for use of PSAC as warming and cooling center
Recruit and train and schedule volunteers to manage the Center during times of emergency use
Develop and maintain relationships with Ocean Park Fire Department, Pacific County Emergency Management, etc.
Engage community, local experts, Pacific County and agency representatives to ensure planning is transparent and inclusive
Community Referral Program
Develop and keep upto date all referral lists, website resources, bulletin boards and brochures that share information on contacting support agencies, etc.
Ensure contacts are current and up to date
Ensure current PSAC informational materials are properly distributed throughout the Peninsula
Respond to emerging needs and research appropriate referrals
Identify potential service providers
Community Involvement/Civic Engagement/Advocacy
Recruit and train volunteers to serve as PAC ambassador, forming a corp of seniors trained to serve on community planning committees and other opportunities for civic engagement
Develop training program for volunteers
Attend local chamber of commerce meeting, share PSAC news, gather information on new developments, share in monthly reports in the Gazette